About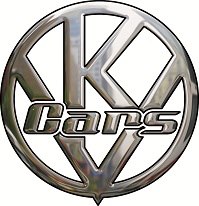 At KV Cars Inc, we always put the customer first. Located in beautiful West Kelowna, KV Cars is a family-friendly used car dealership carrying a variety of sedans, trucks & SUVs, all at affordable prices. Our goal is to make your car buying experience a quick and easy, hassle-free process.
Looking to finance a vehicle? Our pre-approval process only takes 2 minutes. We offer great rates for all credit situations and will work with you to build a payment plan that fits your monthly budget.
Whether you have questions about test driving one of our models or want to know what your financing options look like, KV Cars is always here to serve you! Give us a call, send us an email or stop by for a visit, and experience the KV Cars difference!
★ ★ ★ ★ ★

Michael was very fast and friendly, he kept in touch and held our car for us, great friendly hard working people here great service. Thanks Michael and we over paid but got our money back fast. Good place to buy used cars. Used car, had snow tires! Safety number 1st for caring.
★ ★ ★ ★ ★

My husband bought a car there and is writing this review, they were very fair to deal with, fixed any issues we noted in the car from our test drive and helped us find the right parts to upgrade things like exhaust an tires and wheels before we took delivery. All in all a great experience with Michael the salesmen...
★ ★ ★ ★ ★

Super service, great prices, friendly staff. Highly recommended!
★ ★ ★ ★ ★

I recently purchased a vehicle from KV Cars. Soon after, the car developed a mechanical issue which I believed to be fairly serious. Upon notifying Lazlo, the owner, he immediately, without argument, dealt with the issue leaving me a satisfied customer. Very honourable! I highly recommend KV Cars Inc.
★ ★ ★ ★ ★

Laszlo does a great job here! Always a pleasure to deal with! Thank you!